Finding an effective scheduling tool is not just helpful; it's essential in this digital age where time equals money. Among some of the prevalent platforms available, two names that often come up are Weezly and Appointlet. But which among these is best suited to your needs – Weezly vs Appointlet? This comprehensive guide will delve into a detailed comparison between these two major players while steering you toward the perfect platform.
Why are Weezly and Appointlet Popular Choices?
The popularity of both platforms largely comes down to their innovative features and user-friendly interfaces, successfully catering to a broad target audience. These tools are at the forefront of this technology, enabling users to streamline their booking processes, engage with clients, and manage appointments with ease. In this article, we'll delve into a comprehensive comparison between Weezly vs Appointlet to determine which one might be the best fit for your needs.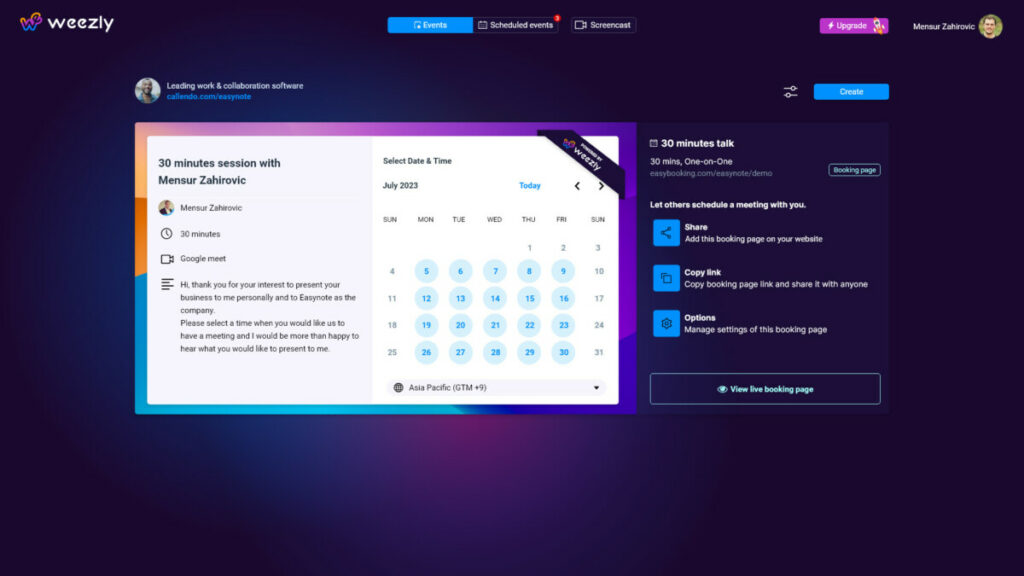 Weezly is a modern scheduling platform known for its intuitive design and robust functionality. Here's what you need to know about Weezly:
Features
User-Friendly Interface: Easy navigation ensures that users of all skill levels can manage appointments seamlessly.
Integrated Calendar System: Sync with Google Calendar, Outlook, and others.
Customization: Tailor the look and feel according to your brand.
Reporting Tools: Track appointments, cancellations, and performance metrics.
Multi-Language Support: Reach a global audience with translation options.
Pricing model: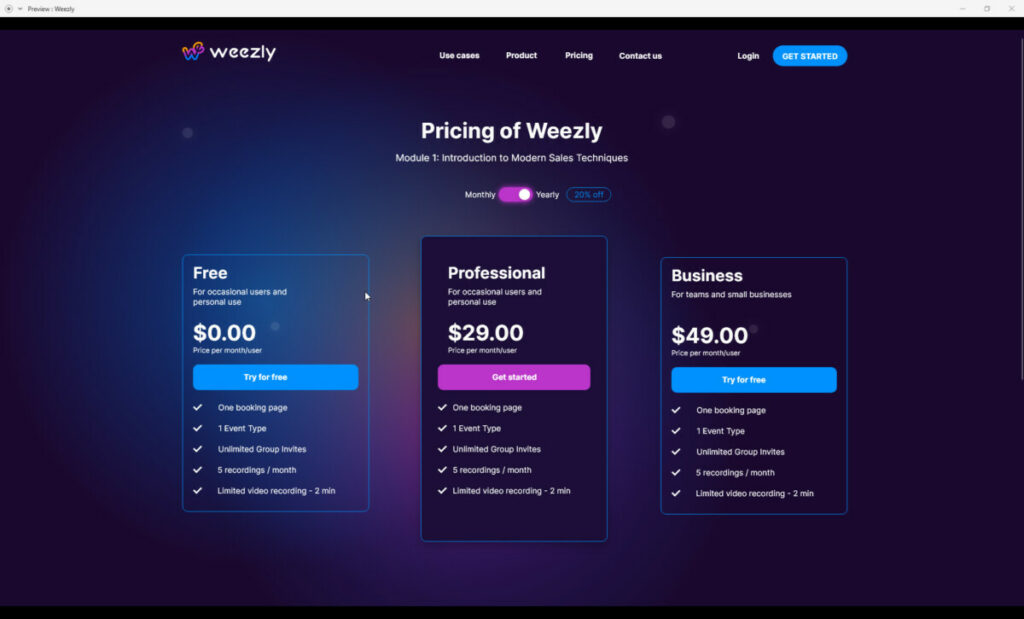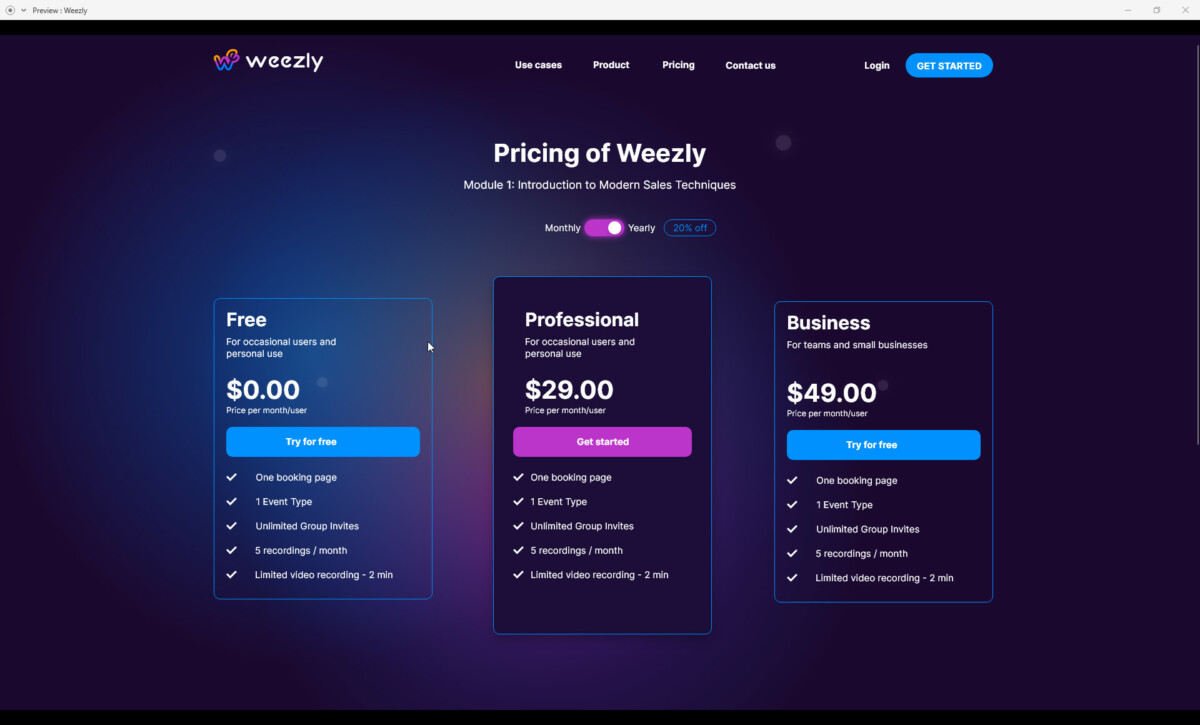 What Makes Weezly Unique?
AI-Powered Insights: Understand client behavior and preferences.
Dedicated Customer Support: Available 24/7 via chat, email, and phone.
Tons of Integrations: Connects with a vast array of third-party tools.
Available in 24 languages
No monthly fees: You get a lifetime deal
2. Appointlet
Appointlet, on the other hand, is known for its smooth integration capacity with other software while offering custom branding options.
Features
Responsive Design: Works seamlessly on various devices.
Multiple Time Zone Support: Ideal for businesses operating in different parts of the world.
Automated Reminders: Send SMS and email reminders to clients.
Payment Integration: Accept payments via Stripe and PayPal.
Team Collaboration Tools: Manage multiple staff members' schedules.
Pricing
Appointlet's pricing structure:
What Makes Appointlet Unique?
No-Code Setup: Quick and straightforward implementation.
Scalability: Fits the needs of both small businesses and large enterprises.
Comprehensive API: Allows developers to build custom integrations.
What Are People Searching for When Comparing Weezly vs Appointlet?
When comparing Weezly and Appointlet, people generally look for:
Ease of use
Pricing options
Integration capabilities
Customization
Customer support
Weezly vs Appointlet: Comparison Table
| Feature | Weezly | Appointlet |
| --- | --- | --- |
| User-Friendly Interface | Yes | Yes |
| Pricing | Per user/month | Per user/per month |
| Multi-Language Support | Yes | No |
| Payment Integration | No | Yes (Stripe, PayPal) |
| AI-Powered Insights | Yes | No |
| Team Collaboration | Extensive | Extensive |
Weezly vs Appointlet: CONCLUSION
With all said the choice between Weezly vs Appointlet boils down to personal preference and specific business needs. Do you prioritize multilingual support or custom branding? Whichever makes your decision, keep exploring until you find a fitting solution—because when it comes to effective online scheduling, every second counts!
Happy Scheduling!