When it comes to online scheduling, two names often surface— Calendly vs Doodle. These tools have risen to popularity, thanks to their ability to streamline the meeting arrangement process for both businesses and freelancers. This post will delve into an in-depth comparison between Calendly and Doodle, focusing on essential aspects like features, pricing, usability, and more.
Why Do People Search for Calendly vs Doodle?
People worldwide are increasingly looking for efficient ways to manage their time and schedule meetings or consultations. They frequently search for comparisons between Calendly and Doodle to find a tool that aligns with their requirements and budget.
Often, they're looking for answers to questions such as:
Which platform offers more flexible scheduling options?
What is the pricing comparison between the two?
Which platform is easier to integrate with other tools I use?
How user-friendly are these platforms?
Let's jump right into these areas and see how each platform stacks up.
Key Features
Calendly
Event Types: Calendly offers different event types, from one-on-one meetings to round-robin and collective availability meetings.
Integration: Calendly can easily be integrated with Google Calendar, Office 365, Outlook, and iCloud, making the management of all your events easier. It also connects with apps like Zapier and Salesforce to automate tasks.
Time Zone Intelligence: It automatically detects and converts time zones, which is particularly useful when scheduling international meetings.
Customization: You can brand your Calendly link with your colors, logo, and photo.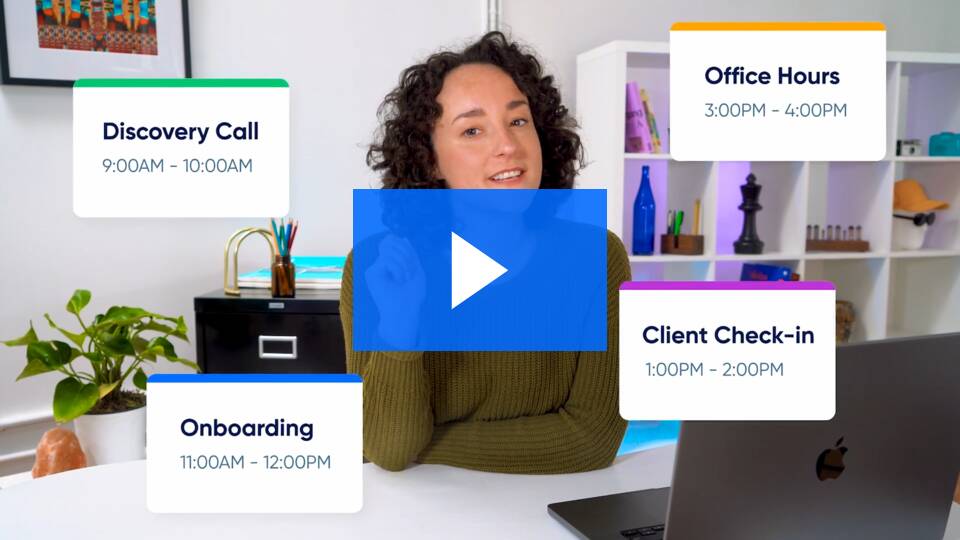 Doodle
Poll Feature: Doodle's defining feature is the ability to create a poll for meeting participants to vote on their preferred time slots.
Integration: Like Calendly, Doodle integrates with Google Calendar, Outlook, and iCal.
Private Meetings: You can create private polls that only invited participants can see and vote on.
Mobile Apps: Doodle has mobile apps for both iOS and Android, which is handy for scheduling on the go.
Pricing Comparison
Calendly
Basic (Free): It offers scheduling for one event type.
Premium ($8 per user/month): Adds group events, customizable notifications, integrations, and more.
Pro ($12 per user/month): Adds SMS notifications, priority support, and Salesforce integration.
Teams ($16 per user/month): Ideal for large teams
Doodle
Free: Allows for a single user and includes Doodle's core scheduling features.
Premium ($6.95 per month): Allows for unlimited polls and offers additional features such as automatic reminders.
Team ($30 per month for five users): Ideal for small teams, with user management and branding features.
Usability
Calendly
Ease of Use: Calendly's interface is clean and intuitive, making it easy to create and manage event types.
Customization: It offers a high level of customization, especially in paid plans.
Doodle
Ease of Use: Doodle offers a straightforward and user-friendly interface.
Poll Creation: Creating a poll is simple and effective.
Unique Aspects
Calendly
Round-Robin Meeting Scheduling: This feature, unique to Calendly, allows for distribution of meeting bookings across a team.
Doodle
Polling Mechanism: Doodle's standout feature is the ability to create meeting polls, which is especially useful for large group scheduling.
Comparison Table
| Factor | Calendly | Doodle |
| --- | --- | --- |
| Free Plan Available | Yes | Yes |
| Premium Plan Price (monthly) | $8/user | $6.95 |
| Integrations | Google Calendar, Office 365, Outlook, iCloud, Zapier, Salesforce | Google Calendar, Outlook, iCal |
| Mobile App | No | Yes |
| Customization | High | Moderate |
| Unique Features | Round-robin meetings | Polling mechanism |
Conclusion
Calendly vs Doodle? In the end, the choice comes down to your specific needs. If your work involves a lot of group scheduling and voting on preferred meeting times, Doodle's unique polling mechanism might be the decisive factor. On the other hand, if you frequently organize different types of meetings and prefer a high degree of customization, Calendly's robust feature set will likely appeal to you more.
Remember, both platforms offer free versions, so you can try them out before deciding. Your perfect scheduling assistant is just around the corner!