In today's digitized world, video communication tools have become indispensable for professionals across sectors. From educators to business leaders, everyone is on the lookout for platforms that can facilitate seamless video messaging and interactions. Two of the standout players in this arena are Loom vs. Sendspark. But how do they fare against each other? Let's dive deep into the intricacies of both these platforms, and how they compare to the up-and-coming Weezly – a game-changing mix of Calendly and Loom!
Loom vs. Sendspark: A Brief Overview
Loom
Loom, since its inception, has carved a niche for itself in the world of video messaging. It allows users to record and share videos effortlessly, be it for work, education, or any other domain. A few notable features include:
Screen, camera, or combined recording
Video trimming
Calls-to-action within videos
Custom video thumbnails
Sendspark
Sendspark, on the other hand, is more than just a video messaging tool. It empowers users to create personalized video emails and share stories to engage their audience. Some standout features are:
Video request links for user-generated content
Personalized video email campaigns
Video analytics and tracking
Video landing pages
Dive into Sendspark's offerings
Comparing Loom and Sendspark: Key Features & Differences
| Feature | Loom | Sendspark |
| --- | --- | --- |
| Recording Types | Screen, camera, combined | Primarily video |
| Video Editing | Basic trimming | Advanced with personalization |
| Analytics | Basic views and engagement | Detailed with video performance |
| Integration | Wide range of apps | CRM and Email-centric |
| Customization | Video thumbnails | Video landing pages & emails |
Detailed Pass: Loom vs. Sendspark
User Experience
Loom: Renowned for its user-friendly interface, Loom is popular among educators and content creators. Its minimalist design ensures that even the least tech-savvy individuals can record and share videos with ease.
Sendspark: Sendspark focuses on the business user. With features tailored for sales and marketing, the platform's interface is slightly more complex but offers a range of personalization options for videos.
Pricing
Loom: Offers a free tier with basic features. Pro plans unlock advanced features and integrations.
Sendspark: No free tier but offers a trial period. Its plans are aligned with business needs, offering more advanced video analytics and customization.
Integrations
Loom: Boasts of integrations with platforms like Slack, Trello, and the entire G Suite. This makes it versatile and suitable for different professional use-cases.
Sendspark: Heavily integrated with CRM platforms and email tools, making it an excellent choice for sales and marketing professionals.
The Weezly Advantage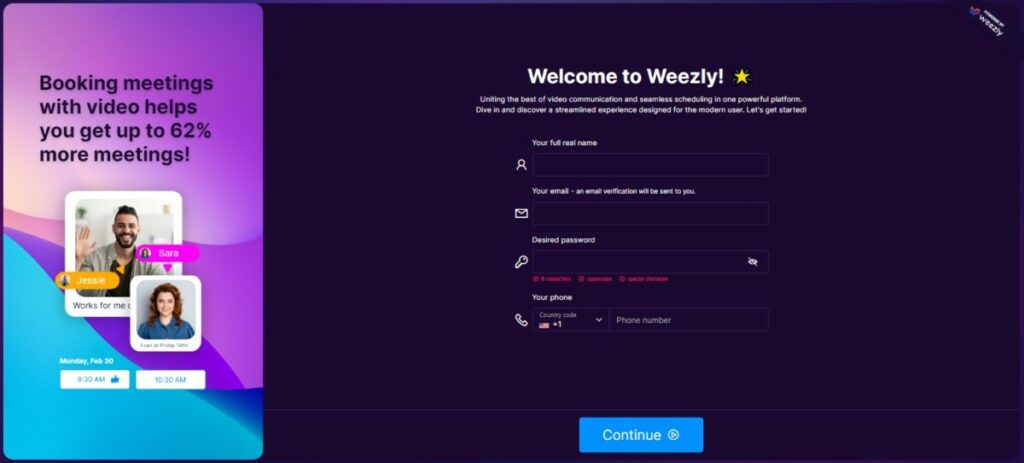 Enter Weezly, the new player in the video communication arena. Envisioned as a combination of the best features of Calendly and Loom, Weezly aims to revolutionize the way professionals communicate.
EXPLORE MORE: Why Businesses are Choosing Weezly Over Loom?
Why Choose Weezly?
All-in-One Solution: With features of Calendly and Loom, Weezly provides scheduling and video messaging under one roof.
Flexibility: Whether you're an educator, a content creator, or a business professional, Weezly's versatile feature set caters to all.
Seamless Integration: Drawing inspiration from its parent platforms, Weezly offers integrations with a plethora of apps, making it the tool of choice for many.
In Conclusion
The choice between Loom and Sendspark largely depends on the end-use. While Loom is perfect for straightforward video recording and sharing, Sendspark offers a range of features suited for business professionals. However, with Weezly entering the scene, users now have a platform that amalgamates the best of both worlds. As video communication continues to dominate, it's essential to choose a platform that aligns with your needs.